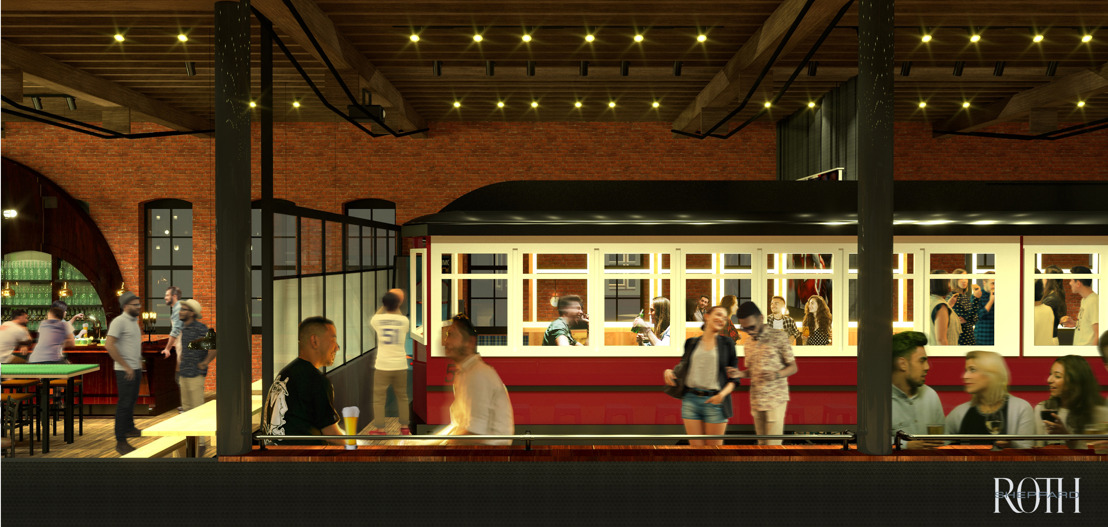 Urban Putt features Denver's favorite streetcar in update of historic LoDo building
Streetcar #54 gets a prominent new location in a tricky move to the other side of Urban Putt Denver's new space
It took a specialized team two days to carefully move the old wooden streetcar inch-by-inch around columns, from one side of the space to the other.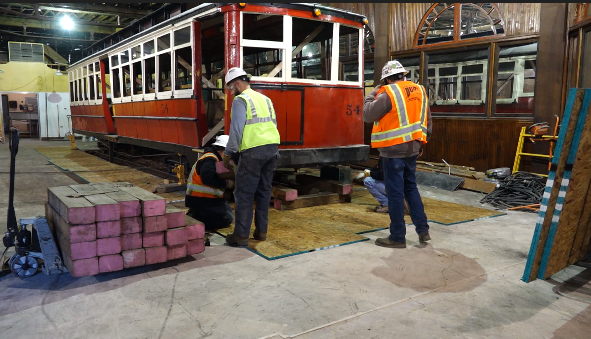 An original streetcar that serviced Denver's streets starting in the 1920s, car No. 54, will be available for private parties and diners in Urban Putt Denver's scratch kitchen restaurant.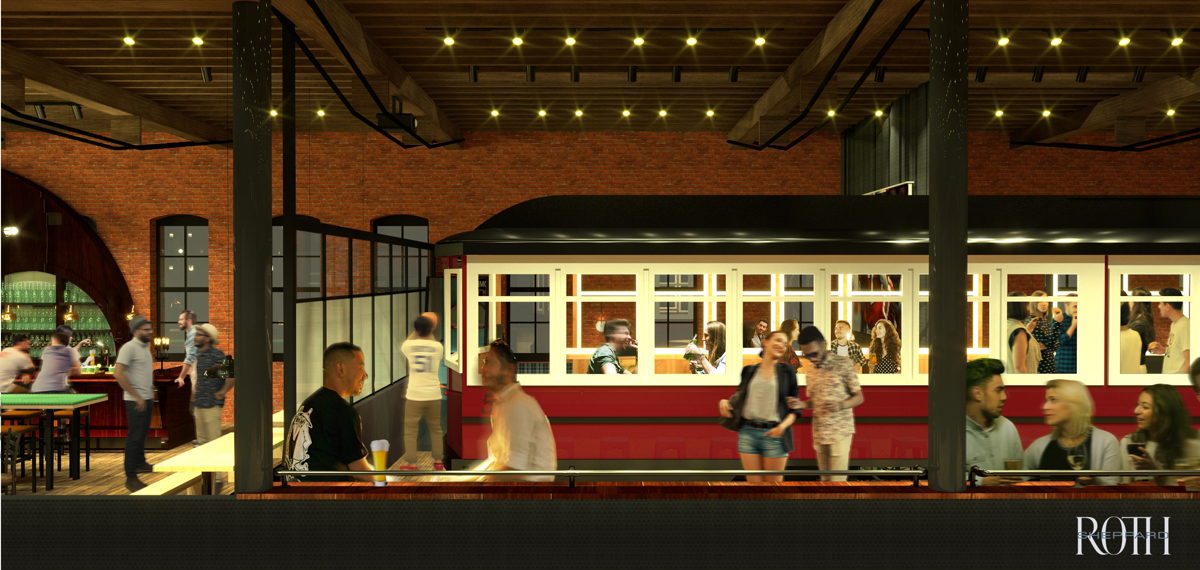 The original arch that graced the exterior of the building until the mid-70s is prominent in the newly updated space as the centerpiece of the meticulously restored bar.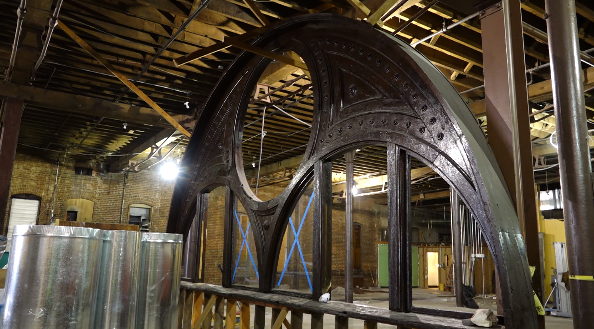 Urban Putt Denver's bar menu will showcase local craft brews and an innovative cocktail menu.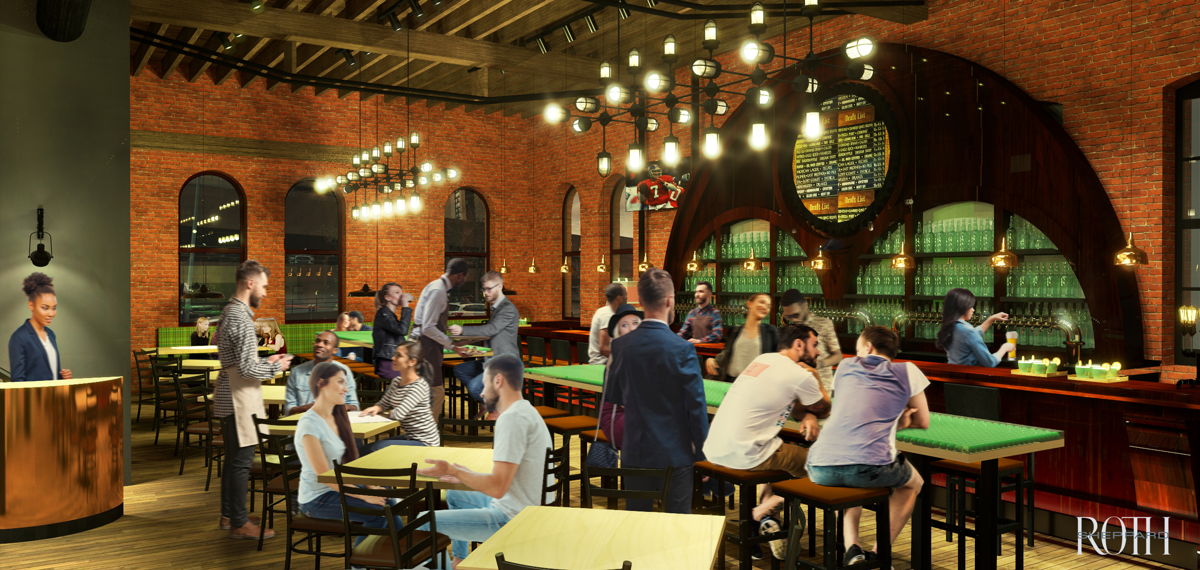 Urban Putt Denver mini-golfers will play six whimsical holes inspired by Colorado landmarks and locations: downtown Denver, Denver International Airport, an amusement park inspired by Elitch Gardens, the Denver City Cable Car Building, Red Rocks, and one based on the mountainscapes of the Rockies.
"The idea for Urban Putt came from crazy mini-golf parties my wife and I used to host in our cramped old San Francisco house," said CEO and Chief Greenskeeper Steve Fox. "Our friends spent months creating themed golf holes, and we had such a great time playing with folks of all ages that we knew it was an idea we had to bring to life."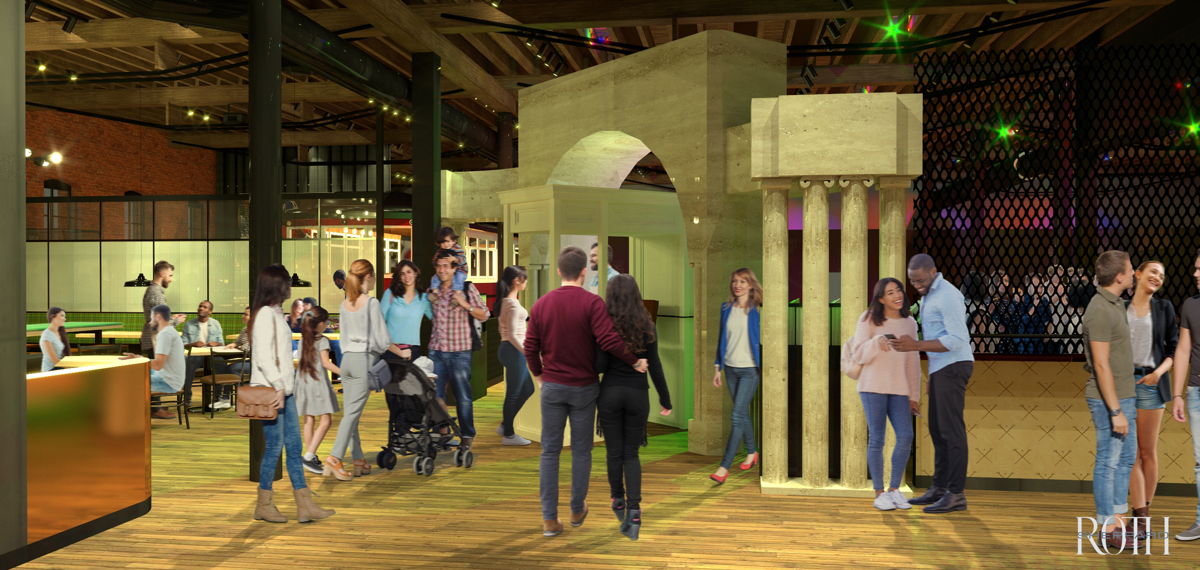 Urban Putt Denver is taking over the ground floor space of The Denver City Cable Railway Building, the former location of the downtown Old Spaghetti Factory. The building is undergoing extensive renovations and will open in mid-summer.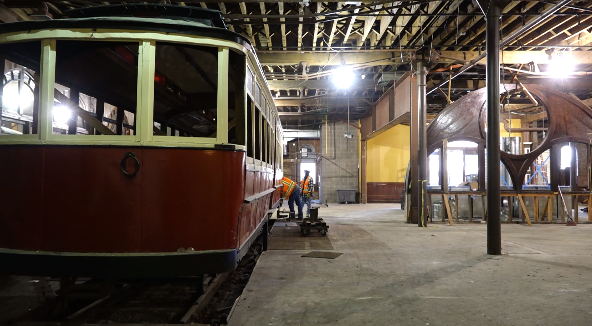 You are welcome to download and use the following videos:
Sarah Beatty PR Contact, M&C Communications | on behalf of Urban Putt